Hidden Figures of Madison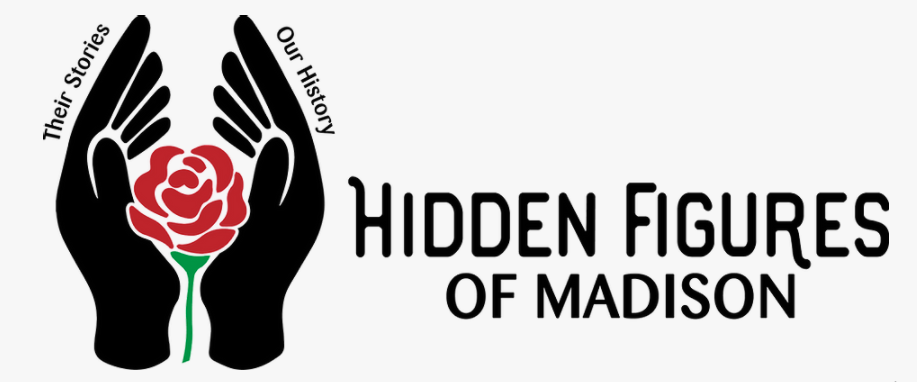 During the more than 16 years we have lived in Madison, whenever we walk around town, my husband knows one thing for certain—I will stop and read every historical Madison sign or plaque we come across. He's very thoughtfully bought me historical Madison books and framed old-time postcards of downtown as gifts over the years. Some of my favorite blogs I've written are those that highlight our town's beautiful buildings, including "Look Up…Again" and "Museum of Early Trades and Crafts: A Madison Treasure."
But as we all know, it's more than the buildings that make our beloved town so special. It is the people. Several of my Madison history books include countless fascinating tales of early settlers, residents of millionaire mile, and Italian immigrants who came to work in the rose greenhouses scattered around our town. But so many more people have had major contributions to our town that are not as well-known, including the strong and long-standing Madison Black community. That is, until now, thanks to the Hidden Figures of Madison Project.
During the summer of 2020, Madison residents were invited to gather in a Community Conversations group and have the difficult but necessary dialogue about racial injustice. During one of the meetings, a community mural space was suggested where people could heal, reflect, and take action to dispel narratives that perpetuate racism by bringing to light the many contributions of Black residents in Madison, NJ, and our country. The refined mural project became the Hidden Figures of Madison. The Hidden Figures of Madison project vision is to create spaces where Madison, NJ residents can learn about their town from the perspective of the underrepresented ethnic groups who have added and continue to add to Madison's and our nation's fabric. 
The Hidden Figures of Madison committee members, Kenisha Tucker and Danielle Nebres, researched and reached out to the families and colleagues of many of these individuals. With the research done, Kenisha collaborated with artist, Sharela-Coon Bonfield, to create mini-lessons and submitted a proposal to the Madison, NJ Board of Education. With the board's support, the lessons have been integrated into classrooms across the district from elementary through high school. The lessons encourage students to create art projects inspired by the personal stories that would illuminate and broaden the scope of the history of the Madison, NJ community.
Before I heard about the Hidden Figures of Madison Project, I heard about these classroom lessons from my son, who is in 9th grade at MHS. He told me that he was doing an art project in his 3-Dimensional Design class. He explained that he could select from numerous Madison residents and create an art piece on that person. He chose Don Newcombe, who was born in Madison in 1926, and went on to become the third Black pitcher to appear in a major-league game. He was also the first player in Major League history to win all three major awards: the Rookie of the Year Award (1949), a Cy Young Award (1956), and a Most Valuable Player Award (1956). Since my son is on the baseball team, he seemed to have an immediate connection to his fellow Madisonian.
You can read more about Newcombe and many other Hidden Figures of Madison on the Hidden Figures Web site here.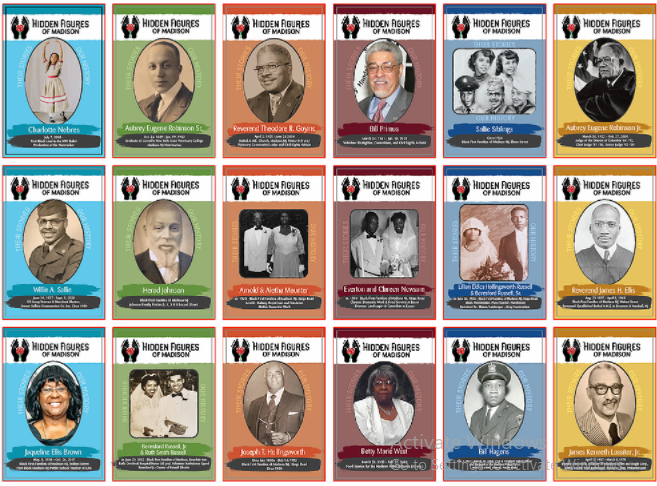 Community Day, June 5, 2021, 10am-3pm
On June 5th, the public can experience the stories of these community members through visual and performance art projects created by Madison, NJ students.  Pre-recorded interviews and live panel discussions with family members will also be part of the event. Banners commemorating and celebrating these individuals will be displayed along Waverly Place. There will also be a performance of Dr. Martin Luther King Jr.'s speech, orated at Drew University, Madison, NJ in 1964. Free art kits will be available for individuals to take home and complete a Hidden Figures Project of their own. The Hidden Figures of Madison Committee has also partnered with Usborne Books in a fundraiser to benefit Madison's Little Diverse Library by offering an online book party where participants can buy books to diversify their home library.
Events will take place at the Madison Community Arts Center (10 Kings Road), Museum of Early Trades & Crafts Annex (23 Main Street), and multiple storefronts around town.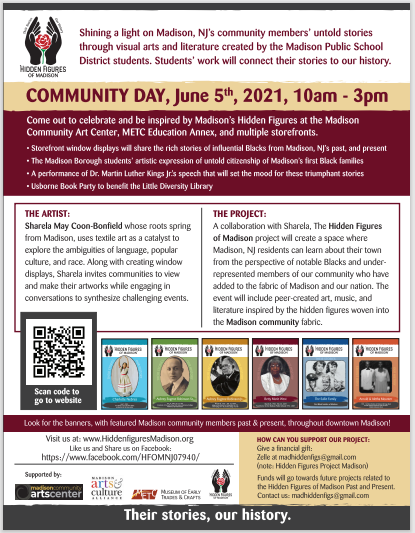 —————————————————————————————
To learn more about the Hidden Figures of Madison Project and the Community Day on June 5, visit www.hiddenfiguresmadison.org and the Hidden Figures of Madison, NJ Facebook page.
If you are interested in helping to set up (June 2,3) and/or during the pre-event (June 4) and event (June 5), sign up at the SignUp Genius link here.
If you are interested in contributing information to the project or have any questions, please contact madhiddenfigs@gmail.com. 
To support the Hidden Figures of Madison Project financially, you can Zelle donations (madhiddenfigs@gmail.com NOTE: Hidden Figures Project Madison) Funds will go towards future projects related to the Hidden Figures of Madison Past and Present.